Singer/Songwriter & Voice-Over Actress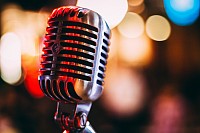 WELCOME
Kloe & Laura are creative Song & Short Script Writers. They can also offer Voice-over requests/Backing Vocals & Wedding Vow Inspirations.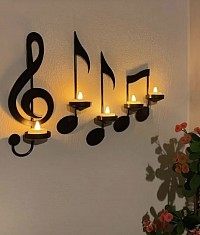 About Laura
Read All About It!! 
Laura has a range of musical experience. Laura is a self taught guitar and piano player. She fell in love with the piano when she was just 8 years old.  By the time Laura was in her early teens she was playing for cruise ships and weddings.  Laura is also a very keen songwriter working with labels as a ghost writer. 
Laura can offer you small event performances such as smaller weddings and even abroad.  Celebrations such as birthday events and much more. you can choose Laura as a solo artist or with a 4 piece band.  Laura can also offer voice over work, jingles and much more just email over your request and both Laura & Kloe can email you over some samples on request. 
Frequently Asked Questions:
How does it work? 
Contact me via WhatsApp, Email or Call for your requirements. I can send all project formats via Email, WhatsApp or Drop box.
How fast will I receive a Voice Over project? 
It all depends on what kind of project and the standards you need. Most are happy with me using the phone recorder or WhatsApp voice notes for fast & speedy results. Some do require quality sound so I then use my studio and send the projects Via Email. The turn around is around 1-3 days. 
How do fast can you write a song for me? 
So I would need to know what the song needs to be about. Send me a message with as much information as possible. If I already have one in my catalogue that I feel relates to your subject matter you'd receive that within a 24 hours, If I do not already have a song that relates to you the turn over is roughly 3-5 working days. 
How can you write my wedding vows is that something people ask for? 
May seem surprising but yes, many get what's called writers block when put under extreme pressure. Wedding vows are very important, they're a memory to be treasured. I won't beat around the bush it's mostly males that request wedding vows. My words are only meant to help with inspiration though, I think it's very important to switch,change & add your own feelings. Turnover is around 24 hours. 
Can you speak other languages? 
Unfortunately not, I'm not that talented. Haha 
I am a British speaking Female. I can do many accents for short voice-over clips, I am useless at maintaining an accent for long periods of time. I start mixing accents together. True Story ha!! 
How do you offer backing vocals? 
I can offer backing vocals physically in person for live events or studio sessions. I don't really offer this service from my home as i feel it's important to know exactly what you want from me.
For the best service and saving time this is a face to face service. 
For any further questions please Email me.